Expensive fertilisers and pesticides are damaging for the environment, and smallholder farmers can't afford them. Our approach is different.
We start with...
1. Farms as holistic systems: working with what farmers have, as well as what they need. Building an understanding that everything is interconnected.
2. Our Agroecological and Climate Positive Approach (ACPA): low-input and productive, and supporting the environment.

"Every week I am inspired by the thirst for knowledge amongst the farmers we work with. Once we show them that change IS possible they are eager to learn new ways of working, and to share their experience with others ."
Meshark Sikuku, Farm Systems and Sustainability Coordinator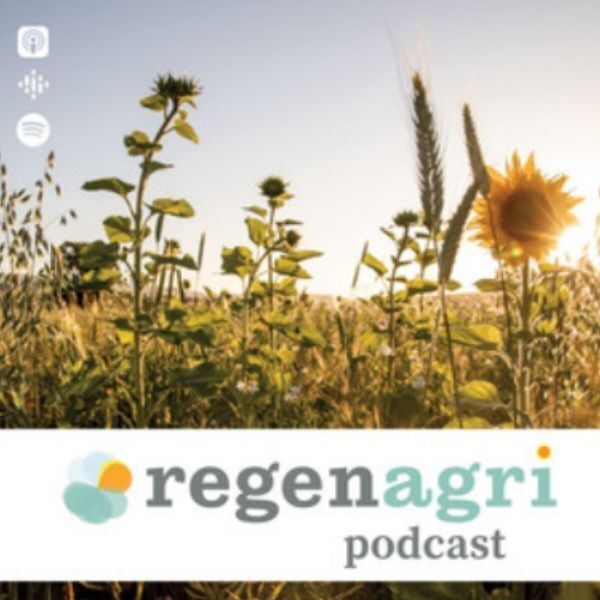 Listen
Check out Meshark's podcast with Regenagri on the community benefits of regenerative agriculture.
Listen now
How sustainable agriculture has worked for the Mukasibo family
Before the Mukasibos started working with Ripple Effect in Girinka, Rwanda, they did not have enough food, their small house was dilapidated, the children didn't go to school, and arguments were common.
By the end of the 3-year project, the family had:
income from surplus crops to pay for school fees and medical insurance
improved their home
rented more farmland
occasional employment for both parents as trainers to other farmers.
They plan to buy the land they rent, with their savings from produce and selling goats.
Mr and Mrs Mukasibo show Meshark Sikuku their produce
-10% crop yields in sub-Saharan Africa
87% of farmers working with Ripple Effect are confident their land can provide all their food
Sign up to hear more
Want to hear good news stories from Africa, get involved in fantastic fundraising and be part of exciting events? Fill out your details below and we will keep you updated by email.